Training
Awareness training
A typical training of about 2-3 hours that discusses the intended purpose of an integrity management system. What is the added value to the organization? How does it work? What does the implementation involve? What is going to happen? What can you expect?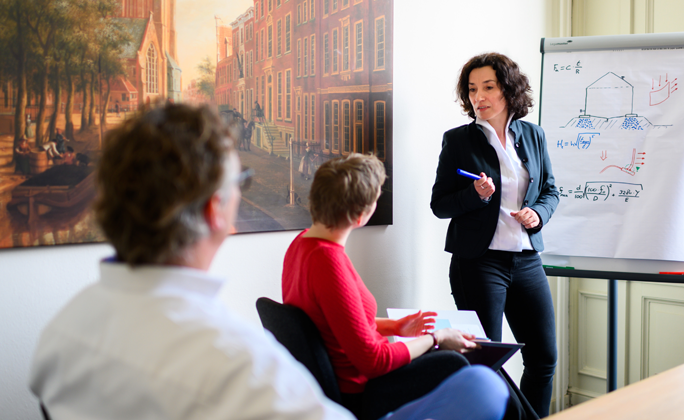 4-5 day Customised training for implemented Tank Integrity System
This training is intended for Tank Owners that have a system in place and want to train other or new employees in the use of this system. Be aware that this training is customized to match the content of each Tank Owners system. The training is set up as follows:
Day 1

morning: Introduction Asset Integrity Management, Tank definition & Degradation mechanisms

afternoon: Practice with RBIT360 - building components and adding parameters, using notes, up/downloading tank files, operational history

Day 2

morning: Monitoring degradation, inspection plans, judging data, applying corrections, using values, visual inspections, coatings, analyzing graph data

afternoon: Practice with RBIT360: Inspection data judging, sorting & entering

Day 3

morning: degradation limits, fit for purpose

morning: Practice with RBIT360: set degradation limits

afternoon: RBI analysis

afternoon: Practice with RBIT360: performing a risk analysis

Day 4

morning: Tank assessment, alternatives, detailed engineering, control measures, calculated values, supporting docs, typicals & activities

afternoon: Practice with RBIT360: tank assessment, conclusions, adding activities

Day 5

morning: Practice with RBIT360: review & reporting

morning: Local implementation, RBIT team, Validation, evergreening, tank scoping
Yearly general walk-in training for Tank Integrity System
Inventure Technologies currently organizes a general Asset Integrity training (not customized). This training occurs once a year and is available to everyone who would like to refresh their knowledge. It generally follows the same outline as the customized version.
Academy Day
Once a year, Inventure Technologies invites all users of RBIT360 to our office in Delft. During this afternoon we present new additions and functionalities in our software. Furthermore, we engage in active discussion with our clients on what our development focus should be for the following year.